Appraisals and Consultations: Know the Value of Your Books and Collections
Bison Books is more than your friendly downtown used book buy-and-sell. We also offer appraisal and consultation services for individuals and institutions.
If you are looking to document or increase the value of your book collection, we can help. Whether you have one book or thousands, we are pleased to examine your collection and provide an evaluation or consult on the development and curation thereof.
Read on for details about our appraisal and consultation services, and find out which one would be most beneficial to you.
First, Meet the Expert
Aimee Peake has been active in the antiquarian book business for over 25 years. She got her start during her days as a Philosophy student at the University of Manitoba, as an apprentice to Michael Park—proprietor of one of Canada's premier antiquarian bookstores, 
Greenfield Books
.
In 2000, Aimee undertook the management of the newly-opened Bison Books. She became a partner in 2007 and sole owner in 2010. In 2018, Aimee purchased Greenfield Books and integrated the stock into Bison Books, with a commitment to do justice to the standards of professionalism set by her mentor.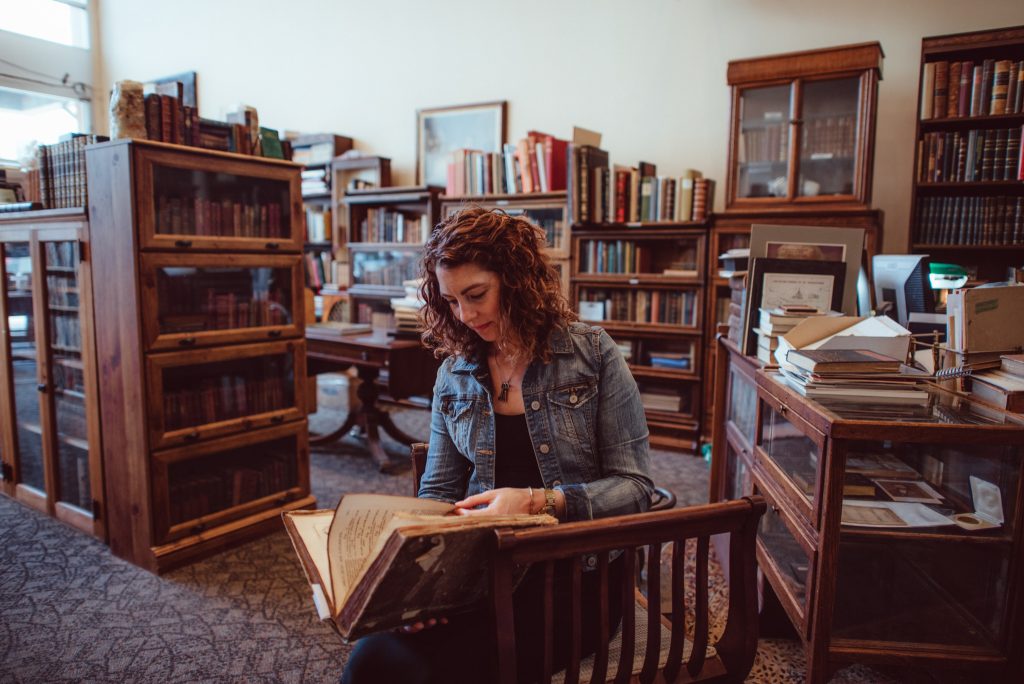 You will find Aimee in the shop most weekdays, attending to all aspects of the business with a focus on acquisitions, collections development, client relations, and appraisals.
On behalf of Bison Books, Aimee has exhibited at book fairs in Toronto, Vancouver, Ottawa, New York, London, and California; she has also attended fairs in Boston and Paris, and participated in the 2018 ILAB Congress in Pasadena.
Aimee is Vice President of the Antiquarian Booksellers Association of Canada, thereby an affiliate of the International League of Antiquarian Booksellers, and adheres to the ILAB Code of Ethics. She is past president of the Winnipeg Association of Secondhand Bookstores.
Appraisals 
When you book an appraisal, Aimee evaluates and researches your books and provides you with a signed legal document attesting to their value. Most appraisals determine fair market value for donation or insurance purposes.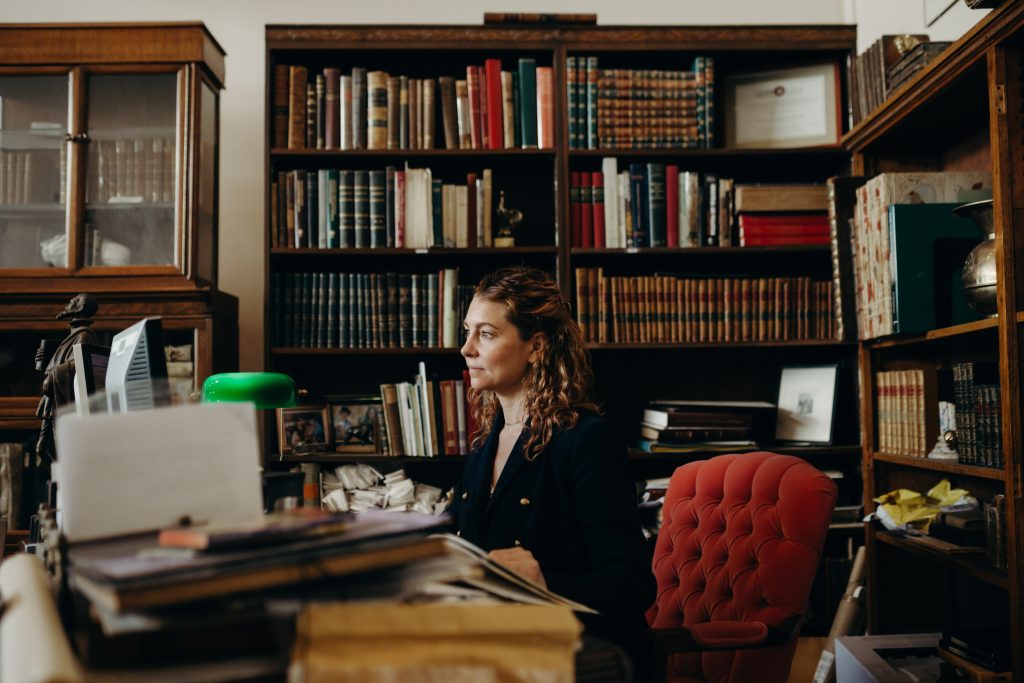 We have conducted appraisals for:
academic institutions
government
non-profits
individuals
Appraisals are billed at an hourly rate and are carried out in accordance with the Code of Conduct of the International League of Antiquarian Booksellers.
Once we have appraised your book or collection, ethical considerations prevent us from purchasing the valued item(s) for a couple of years.
If you, instead, wish to sell your books to Bison Books for cash or trade credit, please read about our buying process here.
Collections Development Consultations
Aimee also enjoys working with institutions and individuals on the development of their focused collections. As part of this service, Aimee can source and quote appropriate materials as they come to market to help build, focus, and increase the quality of your collection.
Let's Connect
To schedule an appraisal or consultation, click the button below or call (204) 947-5931.