Fifteen Interesting Books, Recently Acquired
While this summer has offered some much-appreciated pockets of rest, our team has been kept busy over the past few months welcoming quite the collection of books into our shop.
Below you'll find fifteen of our most interesting and most recent acquisitions. Ranging in age and subject matter, these titles are all truly impressive.
If you would like to add any of these to your collection, click the "learn more/add to cart" link for a full item description and the option to purchase the book through our online store. Alternatively, you can contact us by email or phone (204-947-5931).
All items are subject to prior sale and priced in USD.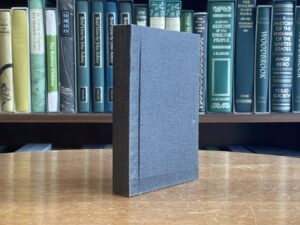 Lacombe, Albert. Katolik ayamihewimasinahigan nehiyawewinik: Livre de prières en langue crise /with/ Petit manuel pour apprendre à lire la langue crise: Small manual to learn the reading in the Cree language. [Beauchemin], ND. Reprint.
An anonymously printed, undated, unrecorded according to my searches, but likely early 20th century reprint of the 1886 edition, with the same contents and pagination but a different title page and paper stock. Peel 1622 (1822 ed): "Catholic prayers and hymns, with a catechism and texts for religious instruction. Petit manuel pour apprendre à lire la langue crise (43 pages at end) has a separate title-page and was also published separately… Initial 295 pages in Cree with some French text; terminal 43 pages in Cree, French, and English. Picture captions in Ojibway and French." (#085319)              $300.00 USD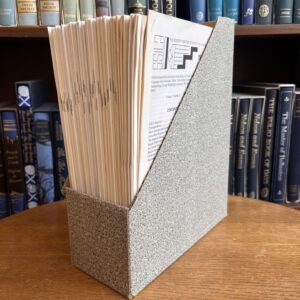 The Society for the Study of the Indigenous Languages of the Americas. The Society for the Study of the Indigenous Languages of the Americas Newsletters / 84 issues Volume 7 – Volume 28, 1988-2010. Washington DC: George Washington University, 1988 – 2010. (#086137)  $500.00 USD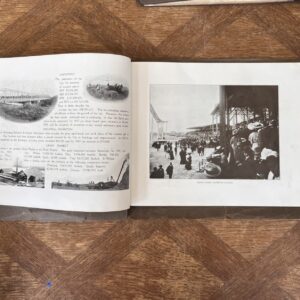 [City of Winnipeg City Council; Steele & Company]. Winnipeg, Canada Published by the City Council September, 1903. Winnipeg, MB: City of Winnipeg City Council and The Telegram Printing Co. , 1903. 1st edition.
The photos, reproduced on coated paper, are by Steele & Company. Peel 2728. (#085839)                       $55.00 USD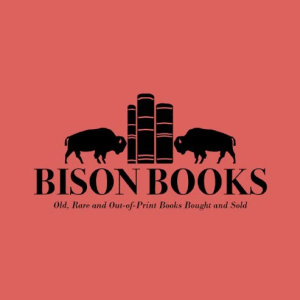 Nichol, bp. Of Lines: Some Drawings. Toronto: Underwhich Editions, 1981. Limited edition.
Numbered 66, of 150. Signed by Nichol, and with a personalized inscription to a local publisher. "Throughout much of his work, bpNichol also explored the possibilities of line to convey a message. In Of Lines: Some Drawings this exploration of line reached its pinnacle. In a very minimalist style, Nichol produced thirteen pages with a single diagonal line drawn in pencil crayon on each page in this work. The uniqueness of each line was underscored by the titles that were given to each page, such as Line #1, Drawing of Line #1, Line #4 (drawn while thinking of previous lines), and Line Drawn As A Response To An Inner Pressure To Draw Another Line While Resisting The Urge To Call It Line #5. These titles were artistic and authorial qualifications that provided arch metaphysical distinctions between each drawing." – https://arccarleton.wixsite.com/bpnichol/visual-poetry (#086469)               SOLD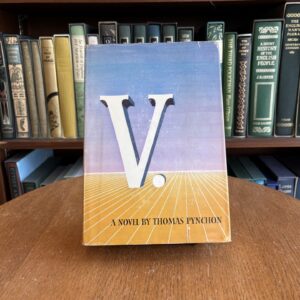 Pynchon, Thomas. V. Philadelphia: J. B. Lippincott Company, 1963. First edition.
First edition with publication information in a V-shape on copyright page. Dustjacket shows chapter summaries on rear panel. (#086523)            $550.00 USD
Call for purchase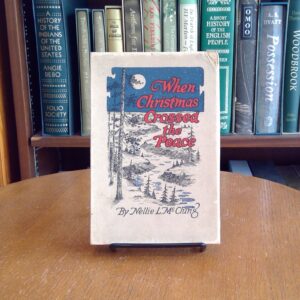 McClung, Nellie L. [Letitia Mooney]. When Christmas Crossed "The Peace" Toronto: Thomas Allen, 1923.
A Christmas story by famous suffragette and author Nellie Letitia McClung (Mooney). Scarce in any format, and very sweet in the original box! Watters p. 332. Peel 4851. (#085038)               $550.00 USD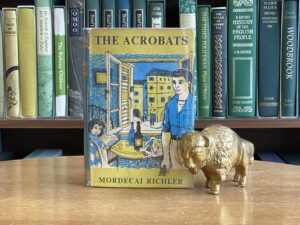 Richler, Mordecai. The Acrobats. London: Andre Deutsch, 1954. 1st printing.
Mordecai Richler (1931-2001) was a prolific and celebrated Canadian author and winner of the Giller Prize, the Governor-General's Award, and the Stephen Leacock Award for Humor. This was Richler's first book, released when he was just 23 years old. It is the story of Andre Bennett, a Canadian painter living in Valencia and coming face-to-face with issues of war, sex, class, and race. (#086188)                        $125.00 USD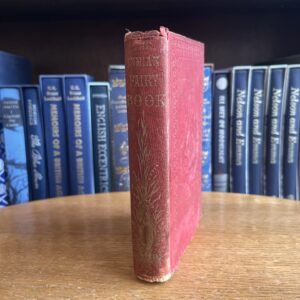 The Indian Fairy Book From the Original Legends. New York: Mason Brothers, 1856. Early reprint.
26 Indigenous legends retold: "fairy and magical stories, resembling…world-renowned tales of Europe and the East… recited around the lodge fires and under the old trees of America, by the Indian story-tellers, to soothe and entertain their audiences" – Preface. Illustrations by John McLenan, engraved by V. S. Anthony. Sabin 46832. (#085324)                  $350.00 USD
Call for purchase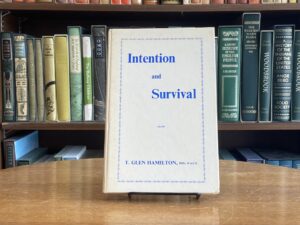 Hamilton, T. Glen [James D. Hamilton, Margaret Lillian Hamilton, eds.]. Intention and Survival Psychical Research Studies and the Bearing of Intentional Actions by Trance Personalities on the Problem of Human Survival. Toronto: Macmillan, 1977. Second edition.
It was his investigation of psychical phenomena that made this Winnipeg doctor, MLA, and researcher well known; his séances gained some fame, and were attended by the likes of Sir Arthur Conan Doyle and Sir Oliver Lodge. This book was published posthumously from his manuscripts, detailing his "experiments in psychic energy, conceived on strictly scientific lines, and his conclusions from those experiments". (#085945)                        $140.00 USD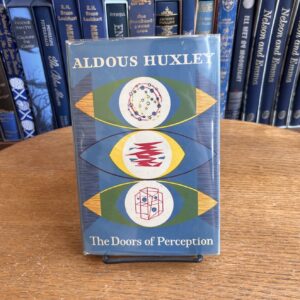 Huxley, Aldous. The Doors of Perception. London: Chatto & Windus, 1954. Third printing.
Huxley's famous essay about his experience with psychedelics and the implications extrapolated therefrom. (#084944)                    $250.00 USD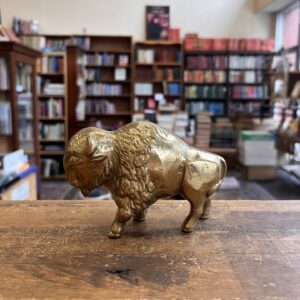 Canada. Parliament. House of Commons; Great Britain. Privy Council. Judicial Committee. Papers in Reference to the Manitoba School Case Presented to Parliament During the Session of 1895. Ottawa: Printed by S. E. Dawson, 1895.
Peel 2195. Cases laid out; transcripts of arguments given; judgements; transcripts of proceedings; reports; and petitions, regarding the political and legal fight for publicly-funded schooling for French Catholics, whose right to religious education was an issue of identity, and had been threatened by legislation passed in Manitoba in 1890. (#086138)             $200.00 USD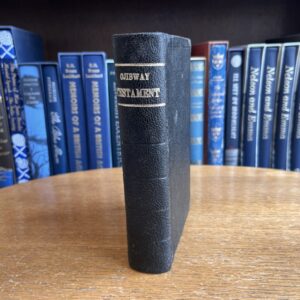 Hall, Sherman; Henry Blatchford. Iu Otoshki-Kikindiuin au Tebeniminung Gaie Bemajiinung Jesus Christ: ima Ojibue Inueuining Giizhitong. The New Testament of Our Lord and Saviour Jesus Christ: Translated into the language of the Ojibwa Indians. New York: American Bible Society, 1875. Third edition.
See Peel 215: "Translation variously attributed to Hall or Blatchford. Prefatory text in English." Pilling Algonquian p. 52. (#086011)             $750.00 USD
Call for purchase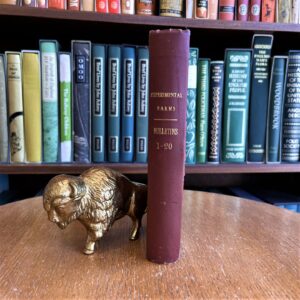 Saunders, Prof. William, et al. Agricultural Colleges and Experimental Farm Stations with Suggestions relating to Experimental Agriculture in Canada /bound with/ Central Experimental Farm, Ottawa, Canada. Bulletins 1 through 20. Ottawa, 1886 -1894.
First part "Reprinted from the Appendix to the Report of the Minister of Agriculture for 1885." Each bulletin distinct in theme. Subjects include: vitality of seeds, varieties of wheat, barley, corn, and grasses; strawberry culture; results of early vs. late seeding; treatment of mildew; prevention of insect damage; fattening of swine; feeding of steers; cherries; tuberculosis. An interesting collection of scarce items. "The experimental farms, unquestionably Saunders's most important work, conducted research in cereal culture, dairying, animal husbandry, horticulture, forestry, and the application of chemistry and botany to agriculture. Saunders and his political masters expected this research to produce practical results in the form of better varieties of grain, improved livestock, and fruit-trees that could thrive in the Canadian climate." – DCB. (#086083)                    $500.00 USD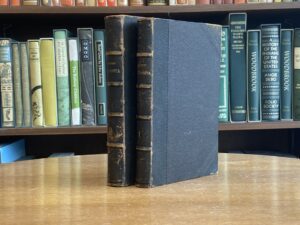 Haliburton, Thomas C. An Historical and Statistical Account of Nova Scotia (2 Volumes). Halifax: Published for Joseph Howe, 1829.
With the two-page extract from the "Novascotian". Sabin 29687. Watters p. 684. TPL 1542. Gift inscription to ffep of Volume 1, from Lieutenant Governor J. Leonard O'Brien, to "a distinguished Canadian and President of a renowned Canadian Bank – having its origin in Nova Scotia", dated 1962. Illegible ink name to title page of Vol. II (Wm Davidson?). (#085830)                       $750.00 USD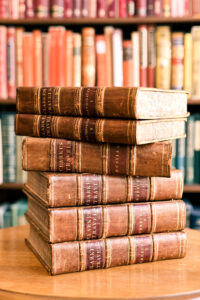 Clarke, Edward Daniel. Travels in Various Countries of Europe Asia and Africa / In six leather volumes I: Russia Tartary and Turkey; II: Greece, Egypt and The Holy Land (in 3 sections, the third with Supplement); III: Scandinavia (in 2 sections). London: T. Cadell and W. Davies, 1810, 1812, 1814, 1816, 1819, 1823.
A well-received, much reprinted travelogue by a "feverishly impatient" traveller who at college constructed a balloon which he launched bearing a kitten; had little time for sleep; bribed a Greek official to secure his removal of a two-ton statue thought by locals to assist in the fertility of their cornland; and enough "more" to fill six volumes! (DNB) "Clarke journeyed through England (1791), Italy (1792 and 1794), Scandinavia, Finland, Russia, Siberia, Asia Minor, and Greece (1799–1802). In all of these places he collected minerals and made observations of geography and climate as well as plant, animal, and insect life. In Sweden he collected manuscripts of maps as well as plant and mineral specimens. In Greece he collected some 1,000 ancient coins, vases, and statues—most notably, a colossal marble sculpture from the ancient city of Eleusis." – Britannica.com. (#084653)              $750.00 USD